Welcome to the Colonial Rottweiler Club
The Colonial Rottweiler Club, the oldest active Rottweiler breed club in the United States was founded in 1956.  An AKC-sanctioned Specialty Club in the Trenton, NJ area; CRC's members are located throughout the United States.
A Specialty  Show is held annually in early May (5/9/17-5/11/17 with Herding, Carting, ATTS, CGC, Match, Barn Hunt at various times from 5/6/17 -5/11/17, and other events such as Herding Instinct Tests, Match Shows Supported Shows and Seminars/workshops are sponsored throughout the year.
---
Herd & Go, Intro to Tracking, Intro to Carting, CGC/CGCA Tests Barn Hunt Rat & Go
Some events are limited so get your entries in now. Rottweilers preferred entry until August 30, 2016
---
"TEDY"
V-1 CH Exodus Heart Of A Patriot UD, BH, HIC, TT, TDI, CGC
(John and Carol Costa and Sue Cohen)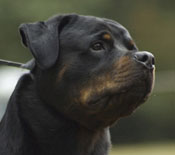 The Colonial Rottweiler Club has nominated our long time Specialty Reporter, Tedy, to the Rottweiler Health Foundation Circle 2000. Thanks to the generous donations raised through various raffles at the 2016 specialty, we are proud to announce that Tedy has been inducted to the Circle 2000.  In fact, so much money was raised that the excess will be applied towards Pancho's Circle (Select BOSS GCH Nighthawk's Livin' La Vida Loca CGC). RHF accepts donations via check or PayPal and as a 501c3 Charitable Organization your donation is fully tax deductible. All information can be found HERE
---
With great joy often comes great pain.  CRC member Renice Zimmerman's girl Wynd received the AKC ACE Award in therapy, recognized for her work with wounded veterans and surviving families and children.  The very next day she was called to the Bridge; seems heaven couldn't wait one more day for this special girl.  We all send thoughts and prayers to Renice at this difficult time.  Wynd, the winner of many awards including the CRC Seger Medallion, will not be forgotten.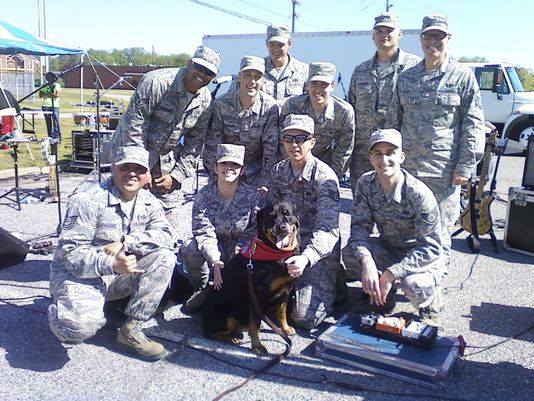 ---
If you don't already belong to the CRC Yahoo  Group/Mailing List, you should. It's THE place to find out the latest happenings in the Club, and with it's members. It's also the place to find out about the latest breed-specific legislation issues and to find out how to help. You must be a current CRC member to join. For more info, visit this link: