Welcome to the Colonial Rottweiler Club
The Colonial Rottweiler Club, the oldest active Rottweiler breed club in the United States was founded in 1956. An AKC-sanctioned Specialty Club in the Trenton, NJ area; CRC's members are located throughout the United States.
A Specialty Show is held annually in early May (5/9/17-5/11/17 with Herding, Carting, ATTS, CGC, Match, Barn Hunt at various times from 5/6/17 -5/11/17, and other events such as Herding Instinct Tests, Match Shows Supported Shows and Seminars/workshops are sponsored throughout the year.
---
5 THDD Dogs * 5 Seger Medallion Recipients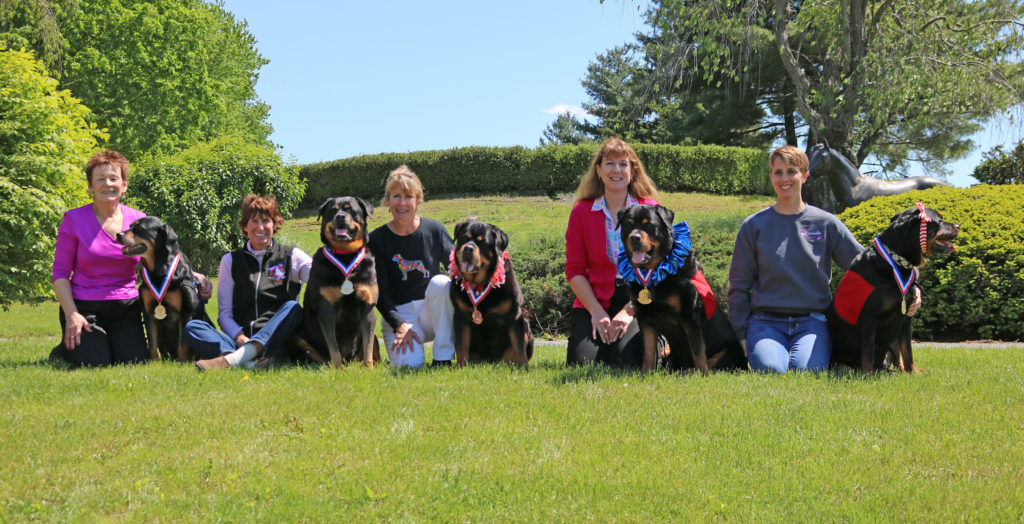 ---
---
If you don't already belong to the CRC Yahoo Group/Mailing List, you should. It's THE place to find out the latest happenings in the Club, and with it's members. It's also the place to find out about the latest breed-specific legislation issues and to find out how to help. You must be a current CRC member to join. For more info, visit this link: